The Columbia Business Center is now open!
The Columbia Business Center is a brand new 21,775 square-foot building in Kennewick, WA. Our location puts your business in the heart of Tri-Cities near Pasco, Richland, and West Richland. We are one block from Clearwater Road with quick access to freeways.
The main floor houses the new Tri-Cities offices of TMG Property Management Services and AMS | Association Management Services, both part of The Management Group Family of Companies. An additional 3,425 square feet of build-to-suit space is available to lease, with direct access.
The second floor will have elevator access. The Columbia Business Suites are located here, as well as an additional 3,425 square feet of build-to-suit space available for lease.
Build-to-Suit Office Space
3,425 sq ft of space is available for lease on the first floor with direct access. Your new office can be built out to suit the specific needs of your business with the assistance of free architectural and design services. Enjoy plenty of parking space for your employees and clients. Signage is available as well.
Columbia Business Suites provide your business with a professional, independent, and well-designed office environment. You can furnish your office to suit your own taste, or we can provide your space with furniture. We make it easy to impress your clients without the worry, hassle, and high prices of a standalone office. Let us manage the office space, so you can focus on growing your business!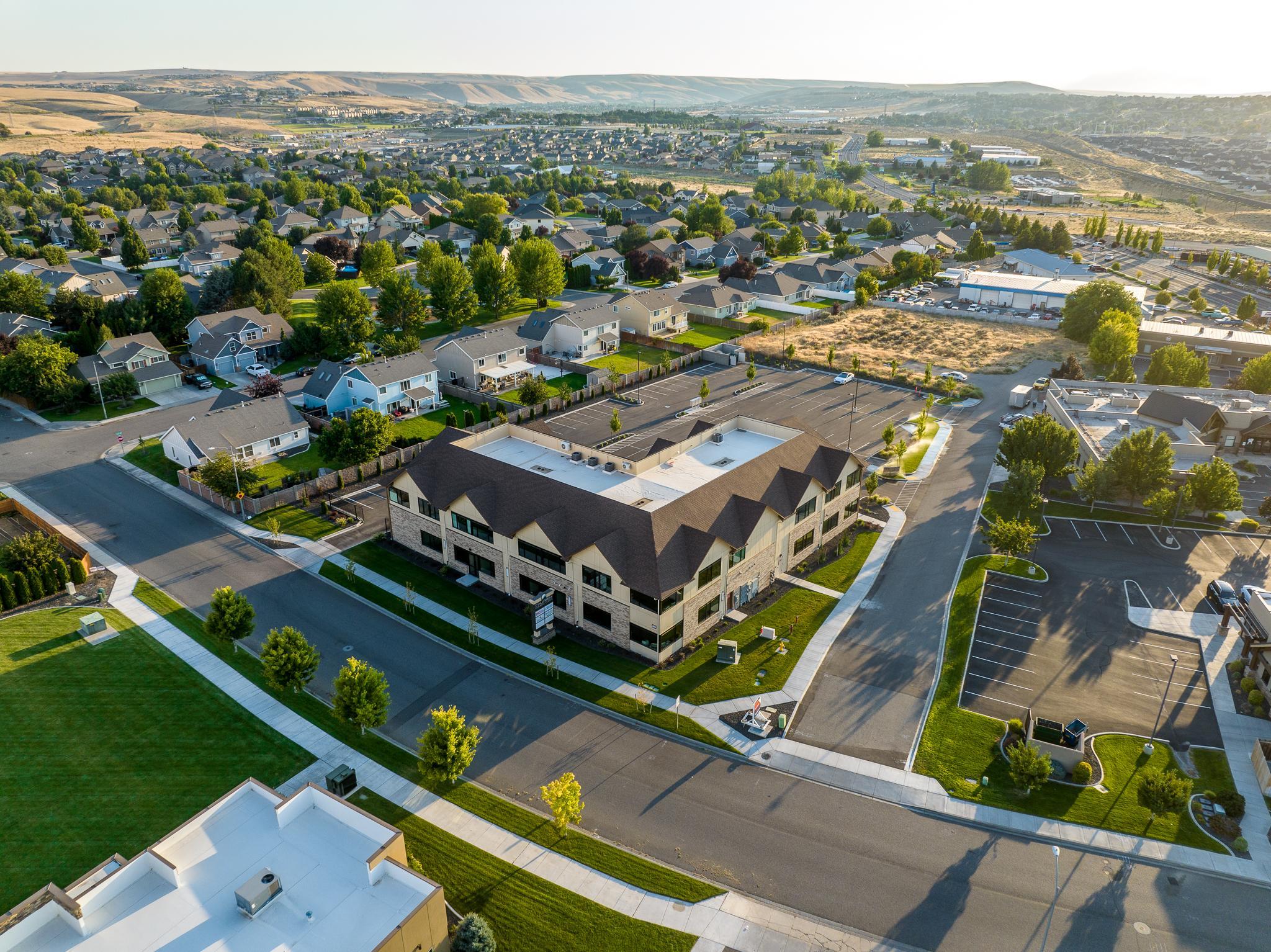 Photo by Wendy Culverwell
Vancouver real estate firm plants $2.4M outpost in growing Tri-Cities
Tri-Cities Area Journal of Business

|
December 2020